Synchronized Sneaking ​September 5, 2016
This was a weekend-long project for CMU professor Paolo Pedercini's "Experimental Game Design" seminar, in which we students were asked to come up with a way to "misplay a game." I chose to experiment a bit with the idea of juxtaposing action games in which the player is represented as a high-mobility hero with the fact that most of that genre is complex enough to necessitate that the player be totally sedentary. To represent this dichotomy, I played Metal Gear Solid V on a treadmill, and tried my best to emulate Snake's movements while my wonderful girlfriend changed the treadmill's speed to match Snake's.
Powered by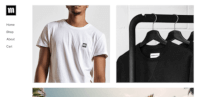 Create your own unique website with customizable templates.